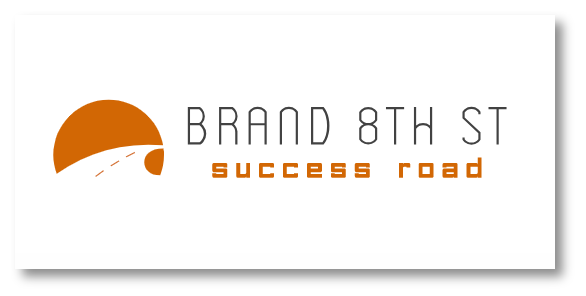 Logo Design Package begins at $899.
Our business logo design package is an exciting process working one on one with the client to bring your vision to life and deliver a memorable brand identity to help grow your business. Ideal for small businesses and startups needing that competitive presence in the consumer marketplace.
1 Primary Logo Design

1 Symbol Logo (great for alternate brand awareness and small applications)

1 Logo Favicon (ideal for social media & browser display)

files of your logo for:

Style brand Guideline (rulebook to build a consistent, authentic identity and avoid common design mistakes as you grow)
With brand development at the core of Brand 8th Street, our team is more than just your designer but a brand consultant for any questions you might have about your logo development.
Every element of your site is customized to meet your professional needs. Our team spends hours of one-on-one communication with you to create a finely crafted brand theme throughout your entire website.
Responsive Web Design Packages Begin at $2949
Whether you're a small business, startup or established company in need of a re-fresh, our team can build your digital presence to fit your business goals. Our basic package is full of features and includes:
Responsive Design & Development (up to 5 pages)

Connected Social Media Platforms (up to 2 accounts)

Email Sync to business

blog/vlog (including blogging app for iphone/android)

SEO Keywords Implemented (greatly increases organic search results)

Data Analytics Tracking

url - domain connection

1 year paid email with your domain name

1 year paid hosting

blog/vlog user training & tips
add-on features: live chat, eCommerce Platform, Shipping & Payment Solutions, Newsletter Subscription Pop-up, Graphic Design, Getty Images, Content Creation, Additional Page Design (above 5 pages), Additional Social Media Connection (above 2 platforms)
Social media platform setup & Design
Social Media Setup Package Begins at $89
Whether you're already an expert or just jumping into the world of social media, our team is here to help keep your brand consistent and grow your brand awareness. Social media is effective and powerful but it takes your valuable time to implement and execute. Let us help you get your social media platforms setup and functioning so you can maximize the ROI on your time and money.
Social Media Packages are priced per platform. We create and design with your brand logo to maintain consistency across all platforms.
create and setup social media account(s)

design home page with brand logo | favicons

connect blog/vlog (where applicable)

create photo albums, video albums (where applicable)

create branded landscape photo (where applicable)
Ad Creation Starts at $59
Attention Grabbers! Our team creates social media graphics, slideshows and animated video & photo ads to effectively promote your business, services or products on social media. We format each ad to fit the platform and the message; whether it be Instagram stories/feeds or Facebook mobile/desktop. Our designs allow your business ads to stand out in the cluttered social media arena.
Social Media Ad Creation Includes:
slideshow, Animated video or photo collage

Text overlay with promotion or business information

Music bed (if wanted)

One on One consultation to develop ad strategy

Your business logo watermark on ad

mp4 file for future applications
Brand 8th Street can also help you set up Facebook Ads Manager to promote your ads on Facebook & Instagram to a targeted demographic. Please contact us for pricing on Facebook Ads Manager setup and execution, here.
Full Branding and Marketing Packages
You can choose one, two or all of our services. If your business is need of a full Branding & Marketing package from A to Z, we will work with you to create just what you need to effectively build brand awareness and grow your business. We offer full package discounts over our individual pricing. Please contact us for price quote on full branding and marketing packages, here.
Additional Services: Business Card Design & Printing, Promotional Items Design & Printing, Banner Design & Printing, Branded Swag Design
design, print & ship starts at $109